Today 23rd of Jan 2019
Many clouds: With an low over the Adriatic see humid air masses will reach to South Tyrol.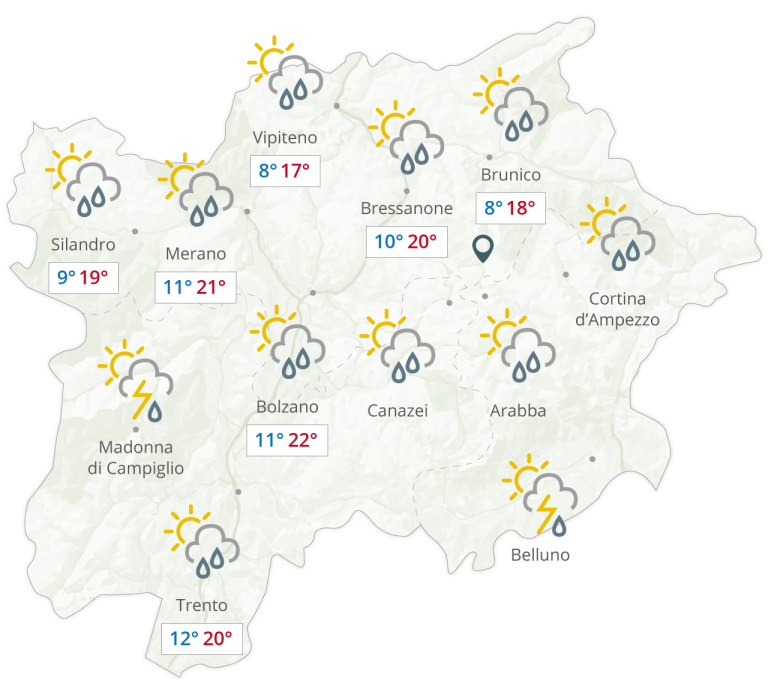 The weather
Mostly cloudy and especially in the Dolomites light snowfall. High temperatures between -5° and +3°.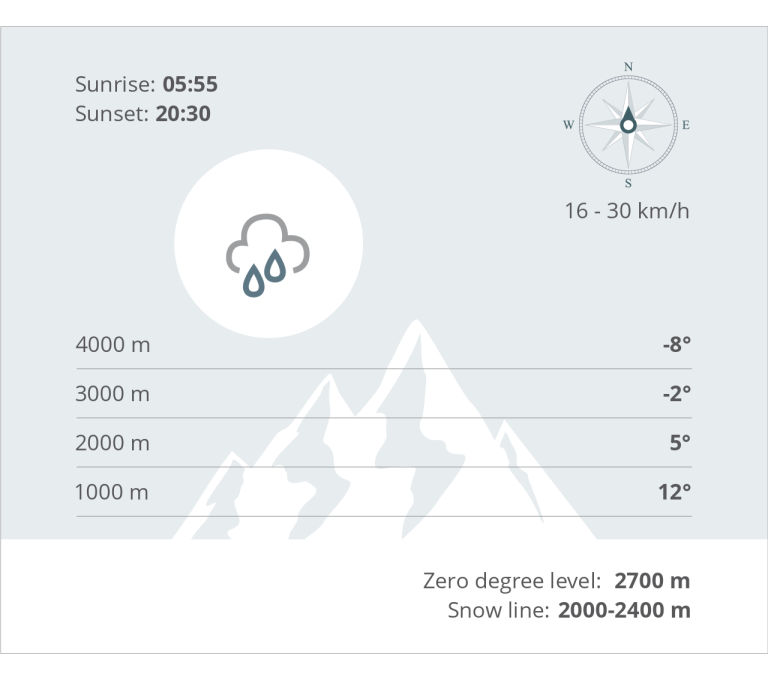 Mountain weather
In the mountains many clouds, light snowfall.
Tomorrow 24th of Jan 2019
Weather improvement: Northerly winds over the Alps.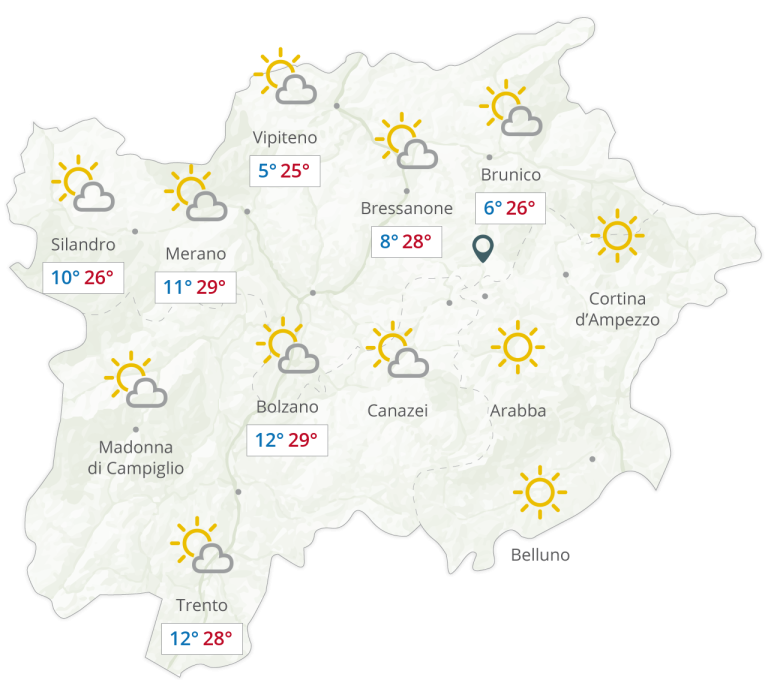 The weather
Mostly sunny weather, some clouds in the very north. Highest temperatures between -3° and +8°.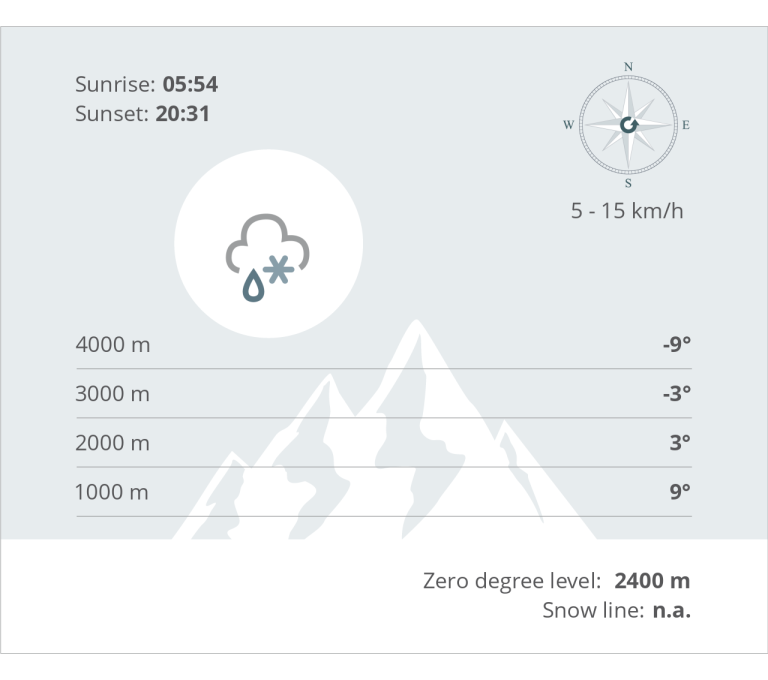 Mountain weather
Mostly sunny conditions, most clouds on the mountains in the north. Cold, wind will be stronger.
friday
25
Partly cloudy
max: 7°
min: -15°
saturday
26
Very cloudy
max: 6°
min: -15°
sunday
27
Very cloudy
max: 6°
min: -11°
monday
28
Very cloudy
max: 5°
min: -7°